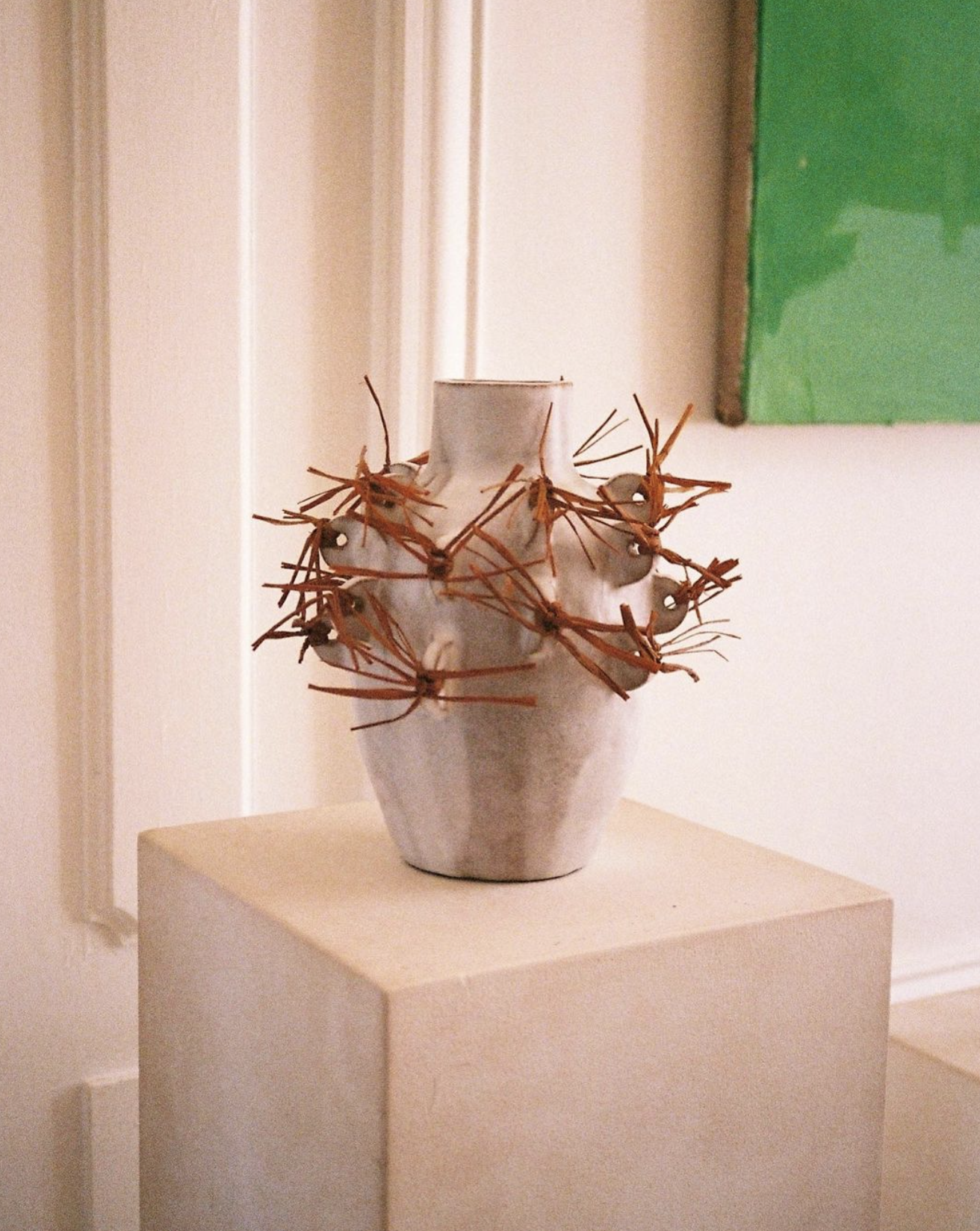 La série de pièces Los Erizos est née de la découverte, au Mexique, de l'arbre Pochote, aux multiples épines sacrées, ainsi que de véritables hérissons croisés sur un marché de Oaxaca.
Los Erizos se parent de différents pelages ; des émaux bruts évoquant des nervures de bois et des terres laissées naturelles, faisant écho aux techniques ancestrales de la poterie mexicaine.

• • •

The serie of pieces Los Erizos was born in Mexico, where she discovered the Pochote tree with its multiple holy thorns and some real hedgehogs she run into at a market in Oaxaca.
Los Erizos attire themself with different furs ; rough glazings alluding to wood veins and natural stonewares making an echo to ancestral mexican pottery techniques.